Travel Tech

Travel & Technology in a post-Covid world
By Raine Grady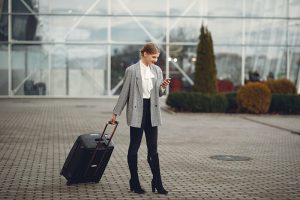 There's no doubt that travel is very different in our post-Covid world.
After years of isolation and lockdown there was an influx of people who dusted off their passports and leapt onto the first available flight. However, there were also large numbers of people who've been more hesitant who wondered if they could really face the massive airport queues and lost baggage woes.
But wherever we found ourselves – on a beach or still contemplating the costs – we all know that travel is not what it used to be.
In many ways, the upheavals to the landscape of travel represented an opportunity – especially when it came to technology.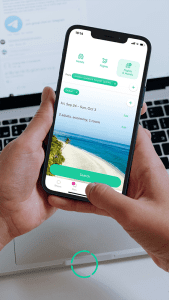 There were the most obvious changes: The ability to work remotely with a laptop and Zoom, the surge in digital content and streaming and the rush to test and develop new platforms to harness the increased number of people with smartphones, social media and free time at their fingertips.
For the travel trade it meant a chance to develop new apps, to entice future customers dreaming of an escape and to invest in the only thing that a hobbled industry with nowhere to go could really focus on – innovation.
While travel itself is still on the road to global recovery, the operators who turn our dreams into holiday reality are now serving up some of the latest in travel tech that is aimed at making travel bookings easier, faster, more bespoke, more personal and much more relevant. 
One of the most exciting new travel applications on the scene is Orbzii. Focused now on UK travelers but with plans to expand, Orbzii offers a one- stop solution for busy people who want to Dream, Plan & Book all in one place.
The app's unique swipe left and right feature for dreaming (– think tinder for travel) – uses this interaction to know the customer which subsequently starts to serve them the destinations that most reflect their interests based on this interaction.
Orbzii CEO Scott le Roi has a long history in the travel business and says people want trips that are tailor-made for them.
"We've taken the visual appeal of platforms like Instagram and TikTok and translated that into an app that captures peoples' imaginations right from the start", he says. "Then once they are inspired by stunning imagery, they can easily plan their trip then book their hotels and flights within the same app".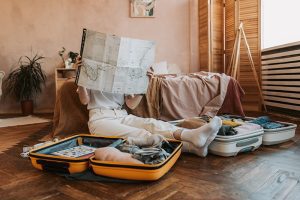 The app also serves up an array of other enticements that include price match guarantees, low deposits, a money back promise if plans change and full financial protection for every trip.
This powerful combination is supported by helpful and inspirational travel guides within the app.  
"We designed Orbzii to be a pocket-sized travel companion that our users can utilise from the start till the end of their holiday," says le Roi.
Not only is the mobile phone in our hand during the entire booking and purchase journey, it is today's tour guide, travel agency, best restaurant locator, map, and much, much more.
A 2022 survey by Passport-Photo Online found that 84% of American travelers are 'comfortable or very comfortable researching, booking and planning their holiday using only their smartphone' while 75% consider the smartphone the "number one travel accessory".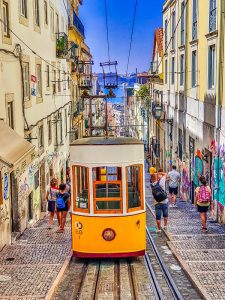 In 2021 the number of smartphone users in the United Kingdom rose to 53.5 million, making it 78.9% of the population (Cybercrew). According to Expedia, nearly three-quarters (73%) of the 48 million Brits connected to digital are interacting with travel-related content on mobile.
Against this backdrop, Orbzii is further increasing its user reach through the recent acquisition of the tech behind Pluto Travel – an app that offers curated trip planning to around 30,000 travellers.

"Orbzii is all about joined-up travel", says le Roi, "so enhancing the planning phase takes even more stress away."
As the journey gets underway the phone remains a lifeline to our everyday communication and of course a tool to document the holiday experience.
Thanks to social media, the creative talents of travel enthusiasts and influencers has resulted in a vivid array of destination-led video content from across the world. 
It's this type of UGC, or User Generated Content, that Orbzii also plans to showcase on the app and travellers are being invited to share their stories as well as their insider tips for others looking for a unique escape.
The next stage of Orbzii will feature short UGC videos within the app.
"We hope to deliver a world of short video postcards that will further entice travelers to seek out new experiences and unique destinations," add le Roi.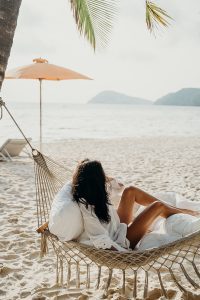 Tech at your fingertips is a growing expectation among travelers, especially younger holidaymakers and digital nomads, but at the end of the day, it's the personal touch that can make or break a holiday.
 "It's not the destination, it's the journey," American poet Ralph Waldo Emerson once said. 
With the perfect journey in mind, Orbzii has established its own Customer Happiness Team who are on call should a traveller have a question, a problem or a special request.
"Going that extra mile is key," says le Roi. "Sometimes we really need to connect to a real person, not a machine."    
That personal 'on the ground' touch is also a major factor behind the success of award-winning destination management company Asian Trails, which has been designing and executing travel services through its network of 28 offices in 9 countries across East and South-East Asia since 1999.
Headquartered in Bangkok, the group provides client-focused destination management services in all of its own-operated destinations; Cambodia, China, Hong Kong, Indonesia, Laos, Malaysia, Myanmar, Singapore, Thailand and Vietnam.
At the helm for the company's 23 years of operation, is CEO, Laurent Kuenzle. 
"Our people are our greatest asset," says Kuenzle. "We're in the travel and tour business, we're not a call-centre. That means we have direct contact because people want to have that personal support when they're in a country and especially when they're already on a holiday."
But during the years of Covid interruption, when there were minimal customers to service, the company's focus honed in on technology.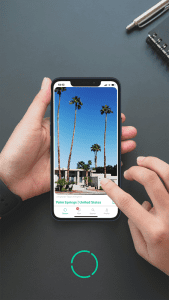 "The impact of technology on the travel industry started long before Covid", says Kuenzle. "But if anything, Covid accelerated this move.  We have taken these two years during Covid to really focus on technology. In fact, it's all we have invested in during these times. We have focused on the xml link to our system so that agents and tour operators can book directly through our system. We complement travel platforms and offer added value that goes beyond the hotel and the flight". 
Now that travel is more challenging, and often more expensive, do people want a more bespoke experience?
"Yes", says Kuenzle. "Bespoke travel was already growing pre-Covid, off-line and online, and we think it will only continue to go in this direction."
Technology has not only made travel automation possible, it has made trip planning less time-consuming and exciting for travelers and travel platforms. 
Combine this with innovations in personalisation and an added human connection and your journey should be more easily executed and far less stressful.
After all, that's ultimately what a real holiday is all about.
Raine Grady is a journalist, TV producer and video storyteller who has been producing travel related content in Asia & beyond for over 25 years.